WHAT WE DO - LIBERTY 365 - SESSION STRATEGY
To successfully fight back against big government special interest and win will only happen through a comprehensive year-round strategy. The Florida Legislature typically meets for three months of Committee weeks and then two months of the Regular Session. There is a strategy for the 5 months of legislative activity in Tallahassee and there is an off-session strategy that is equally as important. After one legislative session is over, we must be working hard to be ready and organized for the next session.
Legislative Session Strategy
Legislative Tracker
Check out our "Legislative Tracker" on our web site. We provide up-to-date list of bills, bill sponsors, committee assignments, and explanation of the bill.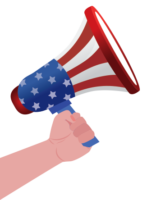 Action Alerts through E-mail and Social Media
We research, track and report proposed legislation as it moves through the legislative process and provide up-to-the-minute legislative alerts to keep you informed and ready to take-action, including: Bill Summaries, Bill Sponsors, Committees, Bill Analysis, Legislator and Committee Profiles.
RLCFL LIBERTY LOBBY DAY
Because face to face interaction is the most effective in lobbying, legislators are flooded with lobbyist visits. Being in Tallahassee during the session hearings and the actual legislative session gives us that face to face advantage. It comes down to numbers game when a group of concerned citizens takes time to travel to Tallahassee makes an impact on how legislators will vote.
We schedule our annual "Liberty Day at the Capitol" at the beginning of the 60-day legislative session each year. We schedule legislative appointments so that you are meeting the right people to influence legislation. We will guide through the Capitol and explain the legislative process.