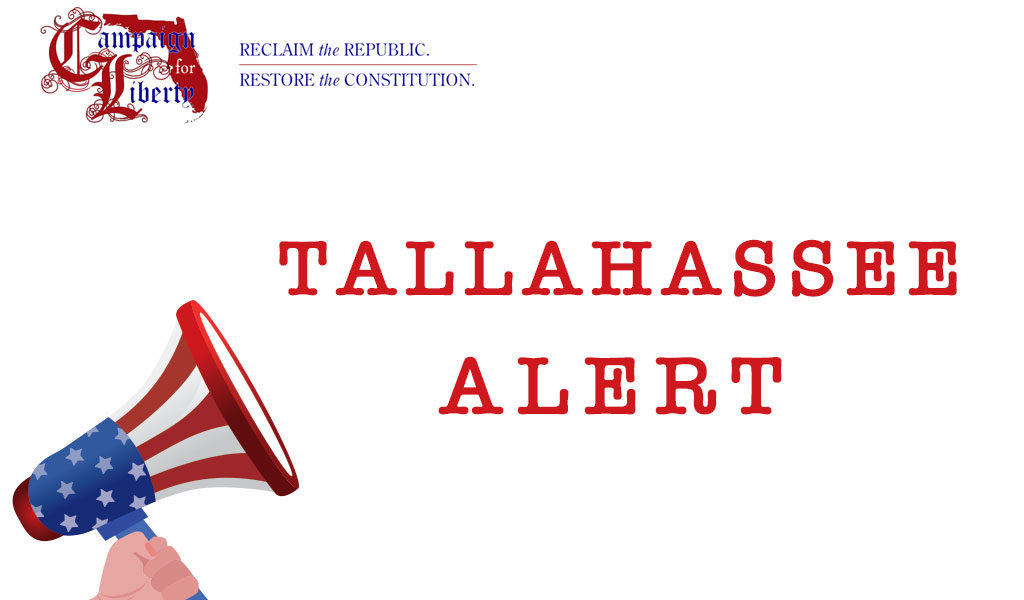 Legislative Report
John Hallman
February 24, 2020
Tallahassee Alert
Stop SB 728-Worse than Red Flag Law!
SB 728, the Senate companion bill to HB 311(threats), will be heard in the Senate Appropriations Committee on Tuesday, March 3rd.
We are now in the last two weeks of the 2020 Legislative Session in Tallahassee. Monday and Tuesday will be the last chance for bills to be heard in committee. The remainder of the two weeks will be full-floor votes in both chambers with House and Senate Leadership negotiating which bills will get passed and sent to the Governor. Of course, budget negotiations will take up much of their time.
Regarding gun bills, unfortunately, HB 311 (Threats) passed the House Judiciary Committee last week 16-1. Republican Representative Mike Hill was the only legislator with the courage and principles to vote no on HB 311.
It is obvious that both House and Senate leadership want this legislation passed so they can proclaim they did something on gun violence. This is being done to appease the anti-gun rights crowd.
Rep. Ralph Massullo is the sponsor of HB 311 and last fall he was interviewed by the Citrus County Chronicle. When asked if the Red Flag law was already addressing threats, Massullo said: "HB 311 would take that a step further." "We need to start acting on those red flags," he said.
The bottom line is that SB 728 is the Red Flag law on steroids. A very low bar to prove someone is really a danger and not just take their guns for 12 months under the Red Flag law, but FOREVER.